Hair Transplant in Turkey
Europe's market leader – over 35,000 patients now have thick hair.
Are you suffering from hair loss? Dr Balwi and our team of specialists will not only give you thick hair, but a hair transplant in Turkey will also give you a new lease of life.
35,000+ Happy Patients
We feel fortunate to have helped over 35,000 patients to regain their hair.
99% Recommendation Rate
Almost all of our patients would recommend Elithair with a clear conscience.
English customer care
An english interpreter is always available to ensure smooth communication between our patients and our staff in Turkey.
+5,000 Reviews
Elithair has an overall rating of 4.96 out of 5 from over 5,000 cross-platform reviews.
Our clinic in a nutshell
Head Hair, Beard, Eyebrows
DHI, Sapphire, SDHI, Percutaneous
Depending on your hair loss
The No.1 for hair transplantation in Turkey
Our specialist Dr Balwi is the medical director at Elithair, the leading hair transplant clinic in Turkey. With the help of his specialist team, over 35,000 successful procedures have been performed at our state-of-the-art clinic. These patients now have thick hair and improved self-confidence.
After successfully completing his studies at Ege University – Faculty of Medicine in 2010, Dr Balwi devoted himself entirely to the field of hair transplantation. While still a student, he was already working as an assistant doctor for professional hair treatments at the Aegean Hospital.
He has remained true to his passion, and since 2015 he has been the senior physician and coordinator for his own hair treatment clinic at Istinye University Hospital in Istanbul.
In addition, he is also active in research and has developed the NEO FUE technique in addition to the SDHI method.
Dr Balwi and his specialist team have helped over 35,000 patients achieve thicker hair. Take a look at our before and after comparisons to learn more about the successes of Nico, Jhaki, Andrei and Issam.
Even celebrities like European football champion Ricardo Quaresma and world-famous pop singer Rafet El Roman, trust the experienced doctors at Elithair.
In addition to Dr Balwi, his teams also have in-depth expertise in hair transplantation. Every single team member is a specialist in his or her field and works according to high international quality standards.
Why have a hair transplant in Turkey?
Located on the Bosporus, Turkey is a magnificent location to travel to. Travelling for a hair transplant in Turkey is even more alluring as you'll get both the location and unparalleled quality treatment. During your stay, you can even explore the historic metropolis of old "Constantinople".
The prices in Turkey are also extremely competitive, especially compared to the UK. This isn't just because medical tourism is subsidised by the state, but also because the cost of living is low. This allows Elithair to offer a high-quality service at a low price-point.
We're confident in our service, therefore we offer a 30-year guarantee that the grafts will not fall out if you follow the recommendations from the medical team. So you can be assured that we only let experts work on your hair! In the case you are not completely satisfied with the result, the second treatment is given to you free of charge.
We give you a certificate mentioning the price as well as the number of grafts implanted which serves as proof of your hair transplant treatment.
Customer satisfaction is extremely important to Dr Balwi and his team. In fact, the services at Elithair are based on international standards for patients and a high level of quality. Our recommendation rate of 99% speaks for itself. We only use sterile disposable instruments and the latest treatment methods.
We provide before-and-after photos of our patients only on request as German advertising law prohibits us from publishing them.
Hair transplant in Turkey: what costs can you expect?
The price of a hair implant in Turkey is significantly lower than in the UK. It is mainly related to the cost of living. That said, the attractive price isn't the only thing patients benefit from. Patients also benefit from quality treatment, which is on par with British standards.
The cost of the procedure depends on your personal requirements and will be calculated according to the number of grafts you need. Elithair patients always benefit from an all-inclusive experience at a reasonable price. This applies to hair transplants as well as for beard or eyebrow transplants.
Get a free hair transplant
Our hair transplant treatments at a glance
Elithair is the leader in professional hair treatments. The various procedures we perform offer an effective solution for people who are suffering from hair loss.
Hair Transplant
Hair transplants are the only permanent solution against hair loss. Many patients who are suffering from alopecia suffer from self-confidence issues and no longer feel comfortable in their own skin.
This is a light surgical procedure performed under local anaesthesia that both men and women can benefit from.
During this procedure, healthy hair follicles are transplanted from the donor area into the recipient area using modern surgical techniques.
Beard Hair Transplant
Beards are generally perceived as a sign of manliness, however, they also give shape to the face. They provide warmth and can conceal unfavourable areas on the chin and neck.
Unfortunately, beard hair can become sparse or absent as a result of scars, hormones, or genetic factors. Beard transplantation is a unique way to achieve full facial hair when it may otherwise be missing.
The FUE method is used for beard transplant, the same technique used for the head. It consists of transplanting hair follicles from the donor area to the recipient area (the beard area).
Hair Transplants for Women
The causes of female baldness are numerous. They include pregnancy, childbirth, menstruation and even the contraceptive pill. When bald patches appear, or the hair is noticeably thinning, there is an urgent need to find a solution.
A hair transplant for women is the only solution that stops hair loss in its tracks and regrows a long, thick head of hair.
Dr Balwi and the experienced professionals around him are perfectly adept at dealing with this problem. They give you your hair back with one procedure, to subsequently help you regain your self-confidence.
You can get a free hair analysis in under 3 minutes with our online assistant
Our team of experts analyse your hair to provide you with a no-obligation quote. Use our free online assistant to submit your requirements – it only takes a few minutes.
Hair transplant in Turkey: the before and after photos from our patients
Our motto is: "we make dreams come true!". It is therefore important to us that we offer our patients the best possible experience and results.
In addition to the most modern methods and instruments, the experience and expertise of the team naturally play a major role in our services. We're proud to look back over the years at the successful 35,000+ hair transplants we've performed. This means over 35,000 patients have regained their confidence with Elithair!
Our before-and-after photos show the dramatic change that a hair transplant procedure creates for our patients.
Take a look at some of our patient's experiences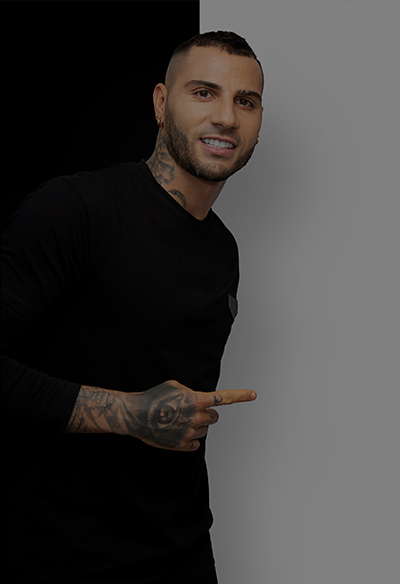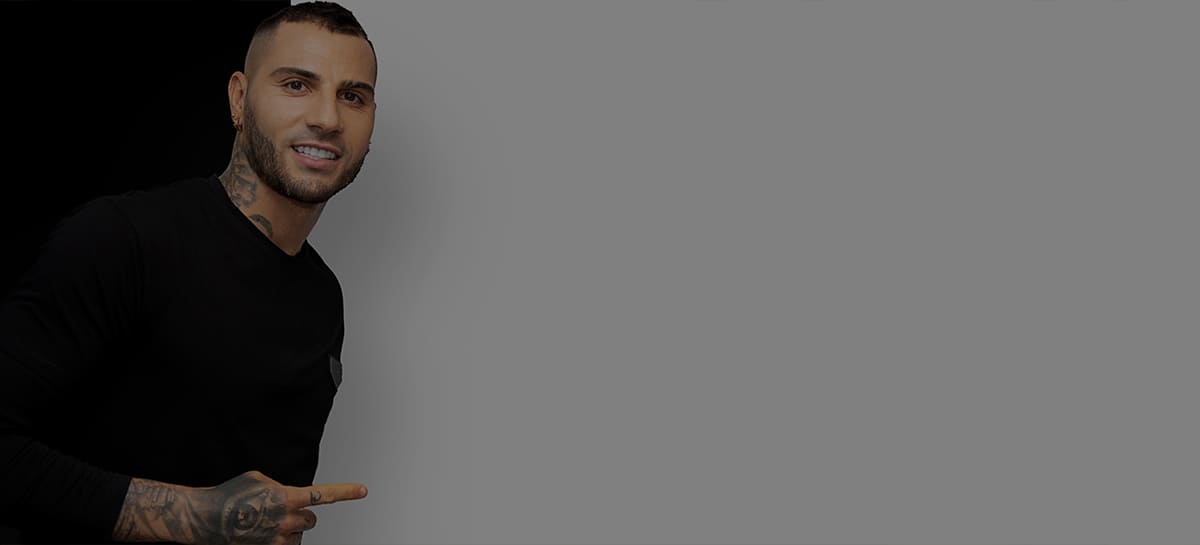 Elithair has changed my life!

Ricardo Quaresma, european football champion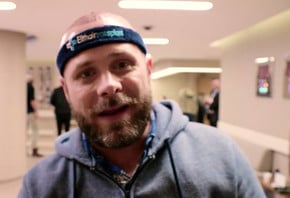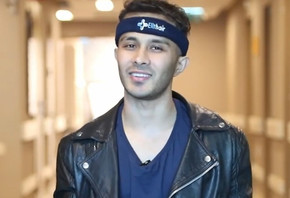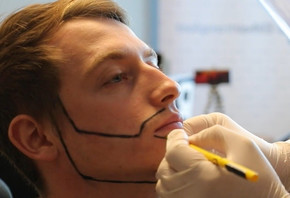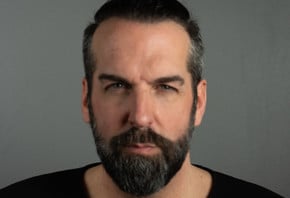 We will take care of you before, during and after your trip to Istanbul
Our services
before the treatment
Free hair analysis
Free consultation without any obligation
Free NEO FUE set for optimal preparation
English interpreter
English-speaking customer service available 24/7
Our services
during the treatment
English interpreter
Customer service available 24/7
VIP transport
Accommodation in a luxury hotel
PRP treatment
Medication and hair care kit
Almost painless anaesthesia thanks to the "Comfort In" method
Our services
after the treatment
Additional follow-up for a perfect recovery
English-speaking staff
24/7 customer service
Lifetime follow-up
30 year warranty on implanted grafts*
*Subject to following the care instructions of our experts.
We have the perfect methods, whatever your hair type!
As the European leader in hair transplant surgery, our team has extensive experience in all treatment methods. So whether you have fine, thick, straight, curly or coily hair, we always have a technique to provide you with perfect results.
FUE Hair Transplant
With the Follicular Unit Extraction technique, individual hair follicles are taken from the donor area (typically at the back of the head). For this process, a special hollow needle is used for precision. Therefore scarring is kept to a minimum. Lastly, the extracted follicles are then transplanted into the recipient area.
Sapphire Hair Transplant
We also use another method at Elithair – the Sapphire technique. Donor hairs are removed using the FUE technique – whereby high-quality sapphire blades are used. The sapphire blades create intricate channels for the hairs to be implanted into, for maximum precision. This achieves an improved growth rate and thicker hair density.
DHI Hair Transplant
One of the latest techniques in the field of hair transplants is the DHI method. What makes this technique unique is the use of the innovative CHOI pen. The CHOI pen directly implants the hair follicles into the recipient area without the need for a separate channel opening.
NEO FUE Hair Transplant
The NEO FUE technique combines the experience that we've gathered over the years, with our recent lab studies. Stem cell enrichment and the support of the dermal microenvironment results in impressive improvements in the hair transplant procedure:
A 30% improvement in results
Higher growth rate of the transplanted grafts
Denser and more natural donor area
Significantly improved healing process
Trust Europe's market leader for hair transplants in Turkey!
Discover one of the leading Turkish hair loss clinics; an experienced team with many years of operational expertise, English-speaking service, attractive all-inclusive package prices and optimal results are are some of the many things that makes Elithair.
Advantages at a glance
Elithair
Others

Experience

35,000+ happy patients

✕

Free Hair Analysis

and personalised advice

✕

NEO FUE Hair Transplant

the worlds first for enhanced results

✕

Transparency

We only provide treatments when we are confident of its success

✕

Flight refund

If you cancel on site, we will refund your flight costs up to € 200

✕

Comfort In Method

for a more comfortable treatment

✕

30-year guarantee on the transplanted grafts*

*provided the aftercare instructions from our experts are followed

✕

24/7 customer service

before, during and after the treatment – everything in English

✕

7 points of contact

various contact points across Europe

✕
Just 3 steps towards a successful hair transplant
Free consultation

With our free, non-binding hair calculator, we can determine your current needs – and it only takes 2 minutes!

Individual advice

Next, one of our advisors will contact you by phone to discuss your individual requirements.

Start of treatment

Now you can sit back and let the treatment process take place. You will be well looked after by our English-speaking interpreter who will provide clear communication between yourself and the staff.
Frequently Asked Questions
The Coronavirus situation is ever-changing and we continue to monitor it closely. In Turkey, we are following the latest regulations to ensure the safety of our staff and patients. A negative PCR test is required upon entry to Turkey.
For the return journey, a negative result is also required which is carried out free of charge in our clinic. Contact our team for the latest government guidelines for your hair transplant in Turkey.
All of our costs are bespoke as they are based on the number of hair grafts required and the type of procedure used. Therefore, each patient receives an exclusive and individual price that corresponds to their hair loss concerns. And since all of our offers are all-inclusive, there are no hidden costs or additional fees!
The price of a hair transplant in Turkey is substantially lower compared to the UK. This is majorly due to the lower cost of living. Contact us for your personal quotation.
Since the procedure is carried out under local anaesthetic, patients barely experience any pain. Elithair even used the Comfort-In application method which makes the procedure even more comfortable.
The anaesthesia makes the procedure more comfortable, also there's no pain during the healing process.
The minimum age for a hair transplant is different depending on the clinic. At Elithair, you must be at least 18 years old before you consider a hair transplant.
Furthermore, a maximum age is often set by clinics. In addition, hair transplants are generally not performed on patients over the age of 70.
Finding a good hair clinic in Istanbul can be tricky. Most importantly, make sure that the hair clinic has the internationally valid seal of quality such as that of the JCI Commission. Many renowned clinics have an English website and / or an office in Europe.
Check that several transplant methods are available and that an English speaking interpreter will be provided to you. Before choosing a clinic, it is also recommended to read customer reviews on the Internet.
Hair transplants are permanent, life-long solutions to hair loss. The hairs that are transplanted into the bald or thinning areas are resistant against DHT (the hormone that causes hair loss). Therefore it's rare for baldness to recur.
Occasionally you many need a 2nd hair transplant, but this will be in areas where the transplanted hairs weren't inserted before. For example, the first hair transplant was to fix a receding hairline, but now your hair is thinning at the crown. However, once these procedures are finished you won't need to ever have the operation again.
The DHI method uses the innovative CHOI-pen which implants the hairs directly into the scalp. DHI is an enhanced technique that enables the direction of hair growth to be actively determined. However, as the hairs are directly implanted, the direction has to be perfect the first time. Therefore, this method requires an extremely high level of skill.
On the other hand, FUE uses channel openings that are formed with a Sapphire blade. Then the hairs are individually inserted.
The DHI and FUE methods aren't better than each other, they can even be used in combination. But the DHI method is better for the hairline as the direction of hair growth can be more accurate.
New, innovative techniques have been purposely designed to achieve natural-looking results. Elithair carefully creates a hairline that suits your face. In addition, the hairs are implanted with a soft line, as opposed to a harsh, unnatural finish. Therefore the hairs sit slightly staggered to tone down the severity of a new hairline.
All the hairs are implanted with a small amount of space between each hair, just like the hairs would be normally. Therefore the hair density looks natural and the bald areas are now covered with growing hair.
As with any surgery, unwanted side effects can occur. However, by choosing the right clinic and the right doctors in Turkey, you minimise the risks and side effects. Regarding possible risks, inflammation and infection can occur. But this only happens, however, with improper aftercare or if you scratch your head after your hair transplant.
At Elithair we are incredibly careful when it comes to health and safety. The health and well being of our patients is the most important thing to us. Therefore, we ask that you inform us of any allergies you have so we can prevent any serious allergic reactions from occurring.
Women can also benefit from a hair transplant in Turkey. The same transplant techniques are used for both women and men. For women a hair transplant is ideal for treating traction alopecia, alopecia areata and hair thinning.
As part of the free consultation, we determine the cause of your hair loss. If your hair loss is due to pregnancy, hormones or menopause for example, then this surgery isn't usually necessary. This is because your hair will grow back when your hormones balance out.
Shaving is always necessary during a hair transplant, but sometimes shaving the whole head isn't needed. If the hair follicles are only extracted from the back of the head then only this area needs to be shaved. If you want a hair transplant strictly without shaving, it is possible in some cases to opt for Biofibre.
Following a hair transplant, the hair follicles enter a resting phase. So, about two to six weeks after the hair implant session, the hair falls out. Their regrowth begins at three months. The newly implanted hair stays thin at first, then it becomes denser. As for the final result, it is visible after about a year.
The duration of a hair implant session depends on the transplant method chosen and the number of follicular units to be transplanted. The larger the areas to be treated, the greater the number of grafts, especially if you have very fine hair.
In general, we can expect a hair transplant to last between 4-9 hours maximum.
If you're feeling insecure and suffering from low self-esteem because of your hair loss then a hair transplant is definitely worth it. At Elithair we strive to restore the confidence of our patients with this one-time treatment, to give you a new love for life.
A hair transplant is a light surgical procedure that takes between 6-8 hours (depending on how many grafts you need). Once it's completed, your journey to full hair begins. In just a few months you start to see new hairs growing in areas that were previously bald. Those hairs will last you a lifetime, so it's undeniably worthwhile.
You should get a hair transplant when you start to see bald patches or when your hairline has receded. Don't leave your head to go completely bald because we need donor hair to perform the transplant. If you have a low number of donor hairs then it may not be possible to achieve a full head of hair again. So we recommend that you discuss your concerns with us at your easiest convenience. Therefore, we will be able to advise you about how to effectively care for your hair.
You can get a hair transplant all year round, however during the summer you will need to protect your head from the sun. During the first few months after your surgery, your hair will be delicate. To avoid causing any damage to the scalp or the newly implanted hair follicles, you need to protect your head from sun damage. We will provide you with a hat for this purpose.
Turkey offers incredibly competitive prices compared to the UK and other European countries. Although the costs are low, quality is never compromised. Therefore, in Turkey you can benefit from both a quality treatment and affordable prices.
In addition, Turkey is only a short flight from the UK and boasts gorgeous weather and scenery. As part of your stay, you can enjoy the local surroundings and stay in a luxury hotel in the heart of Istanbul.