FUE Hair Transplant
For a successful treatment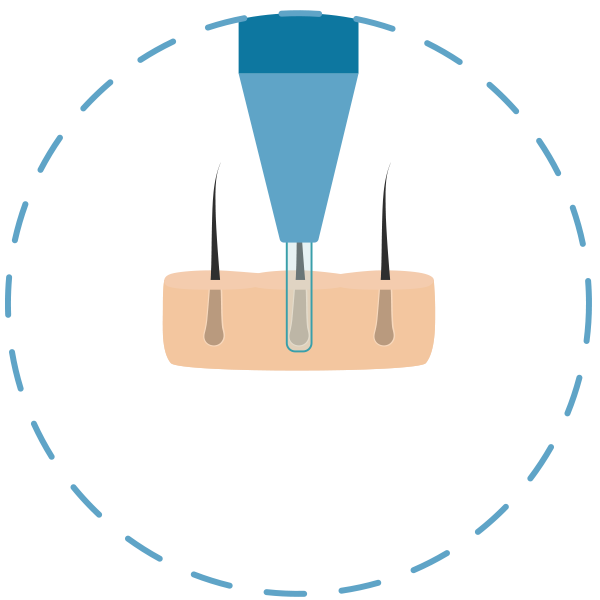 1) Loosening with micromotor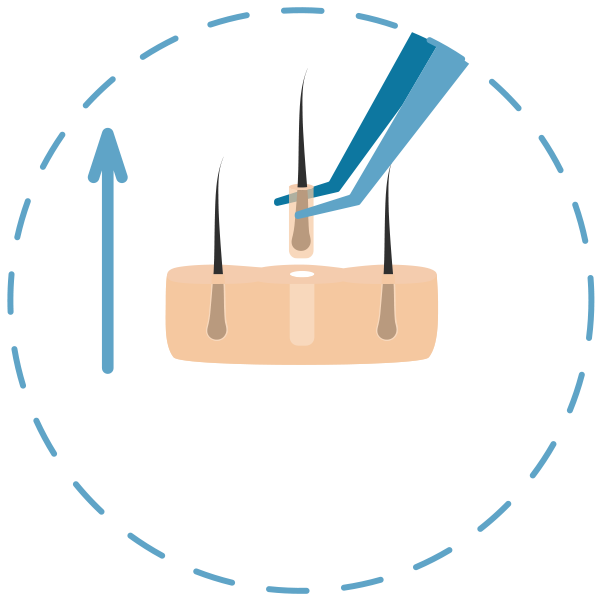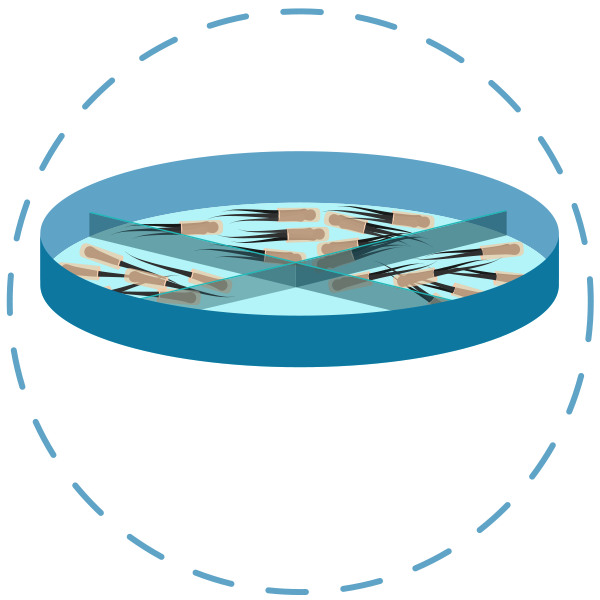 3) Store in nutrient solution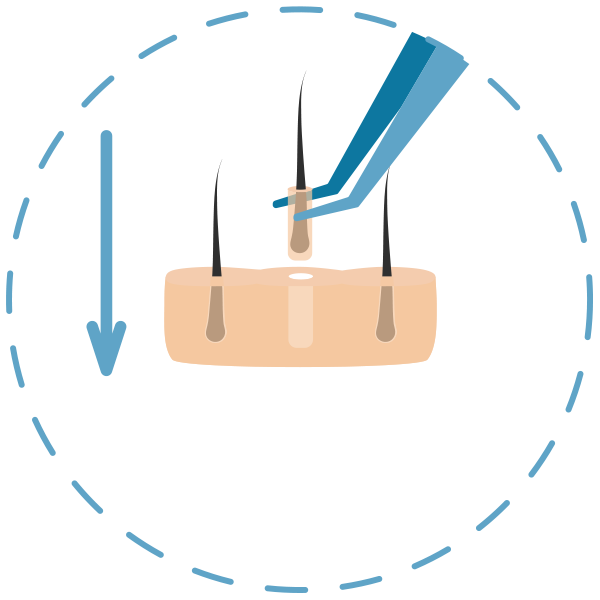 A made-to-measure special treatment
---
Currently, the hair transplant through the FUE (Follicular Unit Extraction) technique is the best way to transplant your own hair successfully.
The FUE technique allows us to take the grafts without cutting a stripe of the skin of the Occupy, only small plots, called follicles/grafts. The doctor uses a special instrument that leaves tiny punctures. Individual, closely together standing hair that forms a unit are called follicle. In our clinic for hair transplants, we place the newly taken follicles on the desired areas on top of the head. A fine work that takes a little bit more time, but stresses the patient less. The patient doesn't need to fear wide wounds on the neck or elsewhere on the body. The fast recovery is one of the biggest advantages of the FUE technique: The small, point-like punctures heal quickly by themselves.
The cost of this treatment is higher than those of conventional methods because of the sophisticated technology and the long duration of treatment. Before the procedure, you will be examined to ensure suitability. Unfortunately, not every patient is eligible for it. For the engagement in our hair transplant hospital, we create a financial plan, the complete travel organization, we accept gladly. To receive all services from a single source and can be specially prepared for the preliminary investigation and the subsequent treatment in the hair transplant clinic.
Please contact us! We provide comprehensive advice!
---
We create your cost plan for FUE hair transplantation
The FUE hair transplant has, as described, significant advantages for you. Are you interested in such an intervention, then we provide you gladly a financial plan for your transplant and take care of the complete and correct implementation. This includes the preliminary investigation, in which we clarify in detail whether this form of treatment for you can ever come into question.
If the conditions suit, then we will promptly create your personal budget plan. This includes all costs for the actual transplant, includes all necessary additional tests and treatments, and also includes the local accommodation in Istanbul as well as the arrival and departure. So really nothing goes wrong with your medical trip to Turkey, we assume control over the whole organization of the procedures. We organize your trip from start to finish completely, so that you in peace to prepare for your transplant and having to worry about any further details and questions. Feel free to change throughout your stay with us at any time contact person who would be happy to help in any matter.
If you now already have first questions for FUE hair transplant in Istanbul, then take now to contact us, we will happily and comprehensive advice on all questions.
FUE Hair Transplantation – Effective and Gentle
---
For an effective hair transplant, various methods can be used. We use to your particular advantage especially the FUE hair transplant, which promises not only first-class results but also saves you unpleasant side effects and consequences. In the FUE hair transplant (F = Follicular, U = Unit, E = Extraction) called follicles are removed. These follicles are small units together standing hairs are gently removed with a special tool. Unlike previous methods, in which all the skin strips were removed and transplanted here no painful sores or unsightly scars left behind, which could tarnish the happiness of the new main hair.
FUE Hair transplant barely burdens
---
Because in the FUE hair transplant only small follicles are removed and used at a new location again, you need at no time wounds or scars to worry about. The technique presented here caused only minor injuries that do not cause great pain. This is just small incisions that are healed a few days after the procedure and will not cause any problems.
A small disadvantage arises with this technique: The procedure takes longer than other methods, is it the result but more precise and in addition to the advantages mentioned adaptable to your skull.